This is the direction from JR Onomichi Station.
We are on a small hill just above Onomichi Station.

To enjoy the beautiful view from top of the mountain, You have to clime up :)

HERE!!!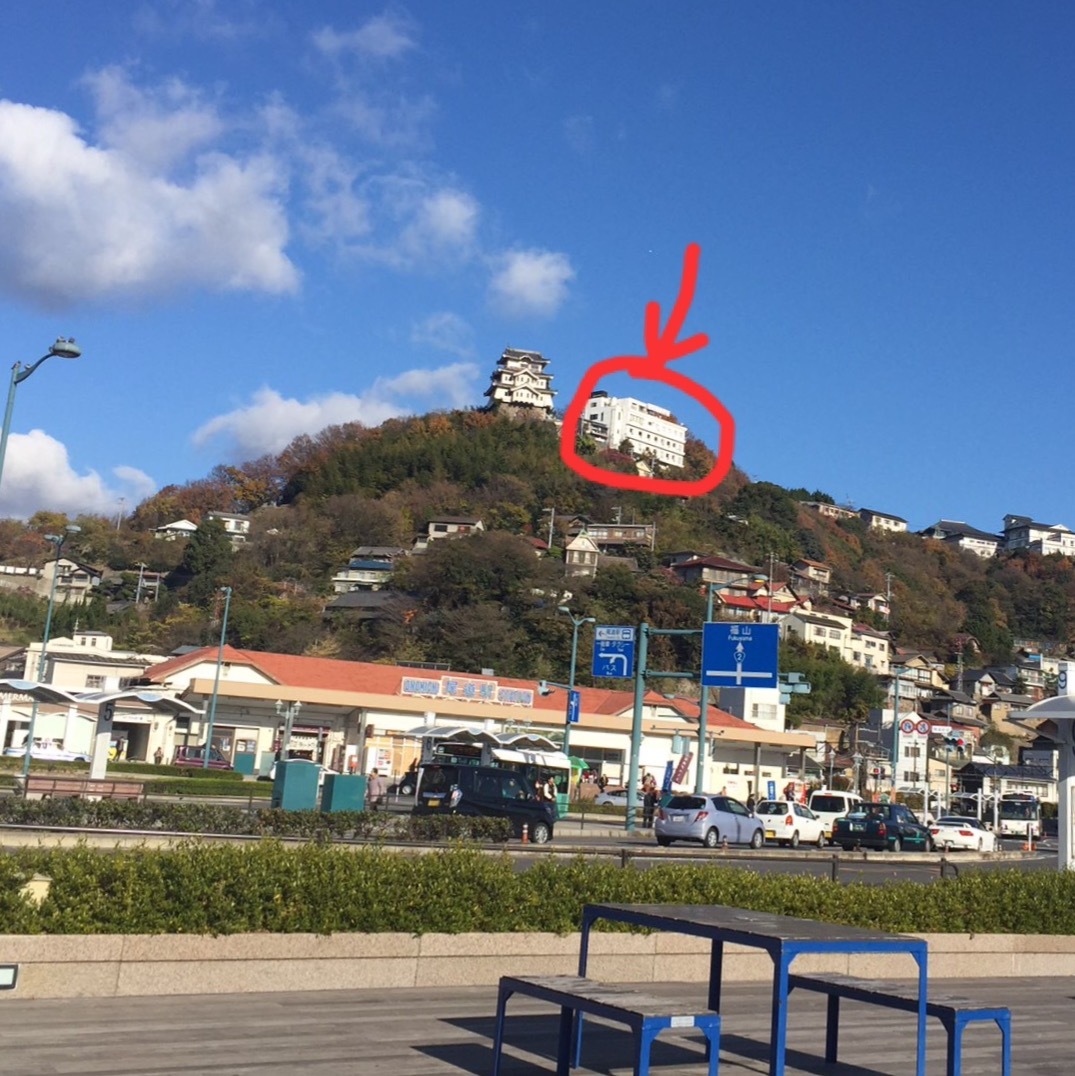 There is three options to come up.
①Walk up the stairs behind Onomichi Station. 【300m Up stairs/15-20min】
If you do not have big bags or suitcase, you can walk up!

※It is challenging to carrying suitcase/big bags and clibming the stairs,
so taxi or cable car is better.
★★PLEASE DO NOT BELIEVE GOOGLE MAP.★★
If you choose the shortest way that Google map shows

(it's narrow and dark way), It is hard for you :(
So please follow the way that we show!!!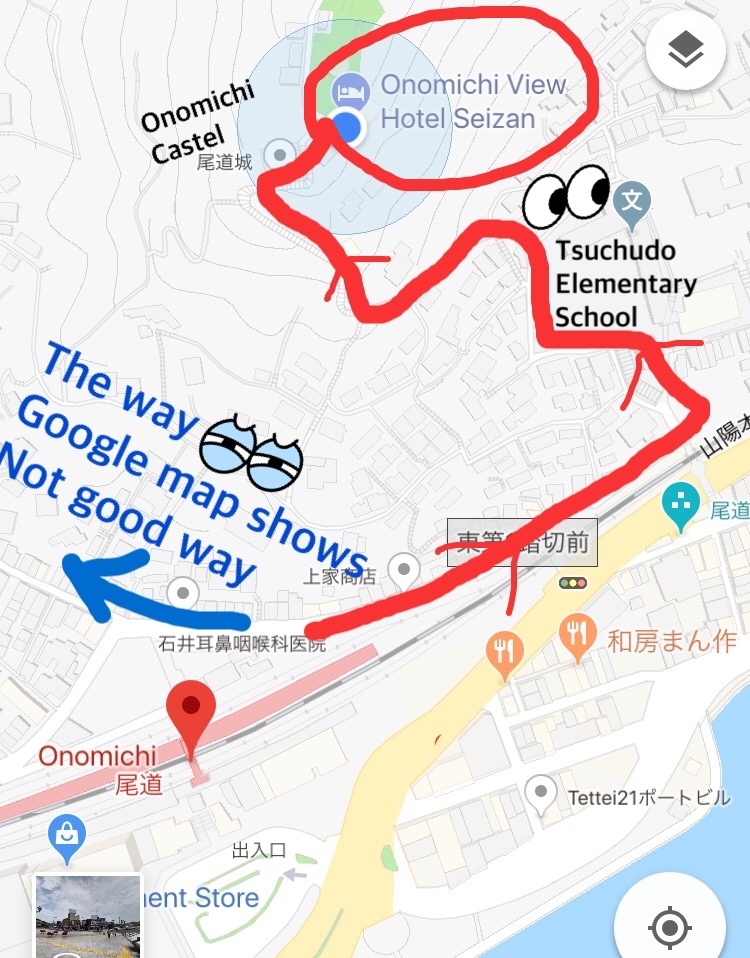 North entrance (mountain side) of Onomichi Sta.→go straight toward right→up the slope→you can see TSUCHIDO elementary school→go up the left side slope of the elementary school (head for Senkoji Temple, there are some signs it says [千光寺] ;senkoji temple)→go along upstairs for 15min. you can enjoy wonderful Onomichi view when you walk!
Please check this movie map too ------https://viewhotel.exblog.jp/9667737/
②Take a taxi from Onomichi Sta. 【10min/1000yen】
If you have big bags or suitcase, I recommend taxi.

There is taxi stops at the south exist (the sea side) of onomichi stastion, please be careful there are no taxis at the north exist (the mountain side).

③Take the cable car 【30min/320yen】
There is a cable car from the town to Senkoji Temple Park. 【15min walk from Onomichi Station to the cable car station/ 5min by bus "Nagaeguchi bus stop" 】→【up the mountain by the cable car for 3mim】→【walk 6min to the hotel through Senkoji temple park】